xkcdsuckstravaganza
When I started this blog and stopped writing for xkcdsucks, I promised people that I would continue the important work of pointing out how terrible xkcd is. And maybe I promised I would do this on a "weekly" basis. Ha ha! That didn't happen. And it's especially terrible because the xkcd comics that have come out since the dumbasses took over xkcdsucks are exactly the kind of comics I love to mock, exactly the kind whose absence made it easier for me to quit that bloggin' and start this here bloggon'. goddamn you munroe.
ANYWAY let's quickly run down the last few comics with a concise, highly refined wad or two of anger. I've left in all the original alt-texts because damn am I lazy.
#801:

the perfect xkcd: random fake nerd reference (wolf blitzer) + suggestion that author is better than someone at computer using + noodle incident with Mr. Hat. GRADE: F
#802: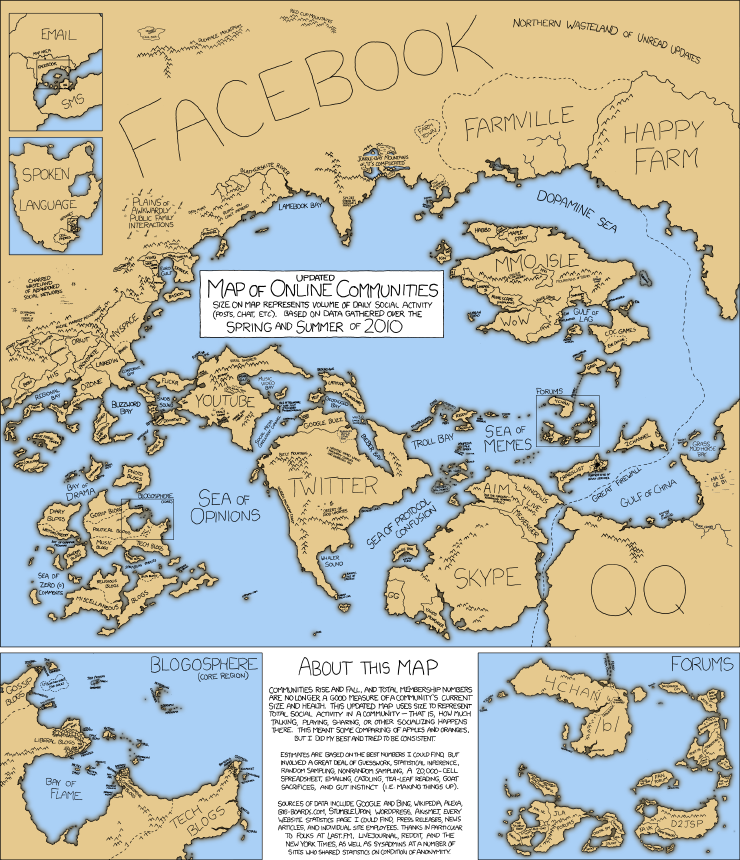 An updated version of a popular older strip which apparently sold well in poster-form. Desperate for more sales, he made a new poster and could not even wait a few weeks to keep up the illusion that the poster was made due to some kind of fan demand. Link to buy the poster still on homepage, along with now ever-present link to store in general. Sales must be down. Encouraging. GRADE: F
#803: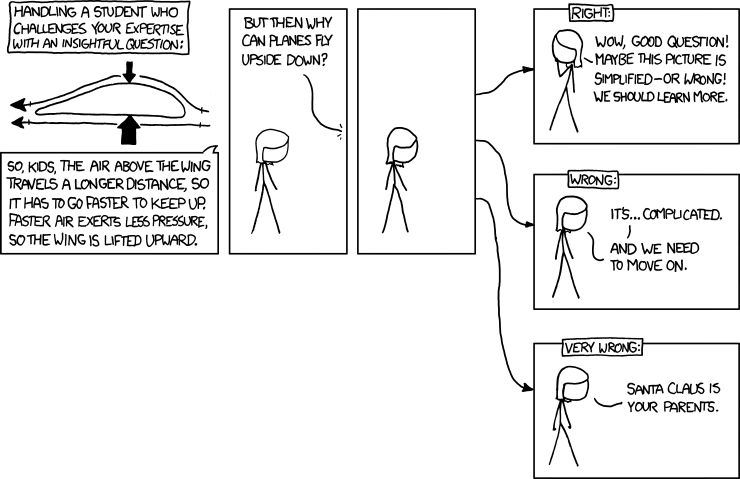 Another classic. Randall demonstrates his vast knowledge of basic physics, suggests that others are not as smart as him, and as a bonus, complains that all his teachers were dumb. This is a common format for SMBC but those comics tend to be done a lot better. In part because the 3 outcomes, if SMBC had done this, would have had vastly different art, emphasising the differences. GRADE: F
#804

Mr. Beret continues being incredibly dumb, Mr. Hat continues murdering teenagers for fun, a girl is sad, and a man read a wikipedia page. The good-natured sidekick offscreen helpfully yells out why this is funny. GRADE: F
#805:

Randall found a rhyming dictionary.
update: I realize now that I should be happy that he didn't go for the obvious "Take me down to the paradise junction / where the girls are all suitably impressed with my knowledge of the reimann zeta function."
#806: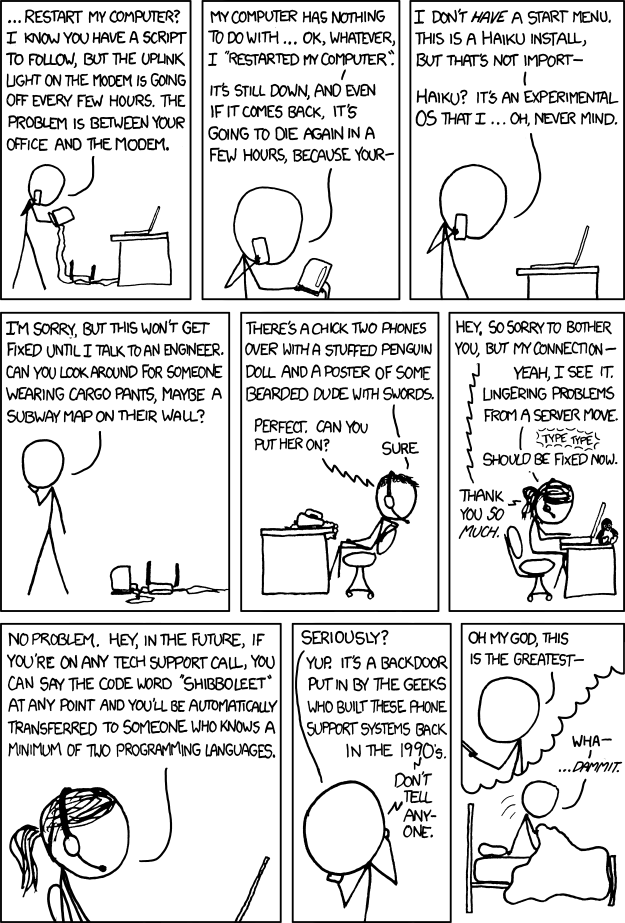 Randall has another frustrating interaction where he is smarter than the people he has to deal with. After several panels too many, the main male character finally, at long last, finds a genuine human female who understands him and appreciates his knowledge. Then he is dreaming, because no wonderful thing like that would ever happen. GRADE: F
Comic 807: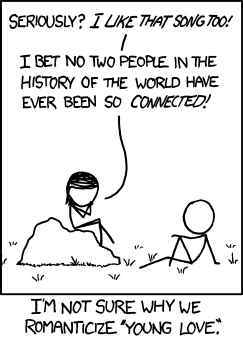 Randall has not yet found someone to love. This makes him angry at everyone who has. Rather than admit his terrible problem, he blames everyone else, and suggests that only he is doing things "correctly." As to his question about why we romanticize "young love" I think the answer may be related to the fact that love is romantic? As in, "romantic" means "of or pertaining to love"? I mean, you might not like it but come on! If there's one thing we can romanticize, it should be love. And if there's one thing we should be able to do to love, it's romanticize it. COME ON MAN. grade: F
Today's xkcd GPA: zero! astounding.