Tim reads webcomics (October 23, 1010)
This one will be really short, mostly to piss off the folks who complain that my comments are too short.
Draw Until It's Funny (21/10/2010)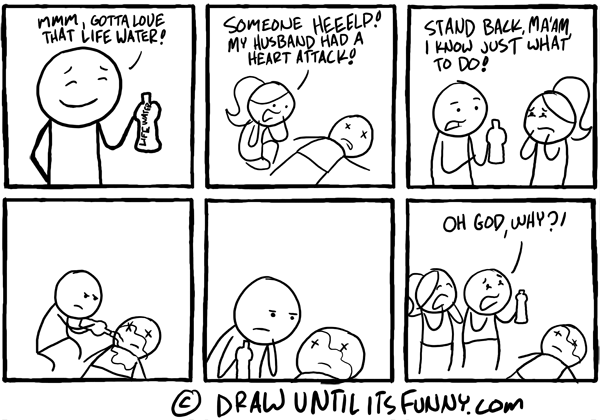 Nope, still not funny.
The Non-Adventures of Wonderella (23/10/2010)
Sell it to The Monarch. He's still using that shitty #24′s car, isn't he?
VG Cats (18/10/2010)
This makes no sense whatsoever. Like, I can't even hate this comic properly because I don't understand any of the jokes.
Least I Could Do (21/10/2010)
The latest LICD storyline is about fucking a midget. 'Nuff said.
White Ninja Comics (20/10/2010)
But "the right to bear arms" is in the constitution!